The Clinical Guide topics:

- EXTENSIONS -

Toe Length: Morton's Extension To Toes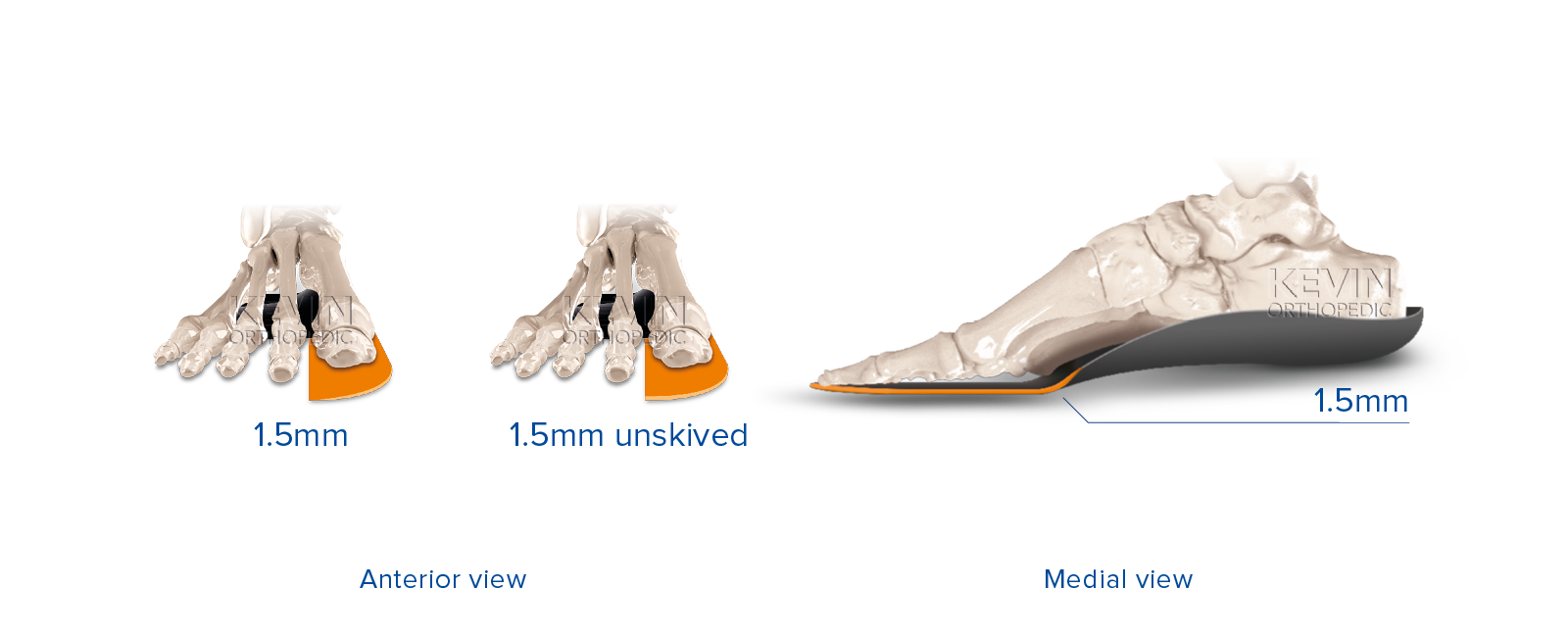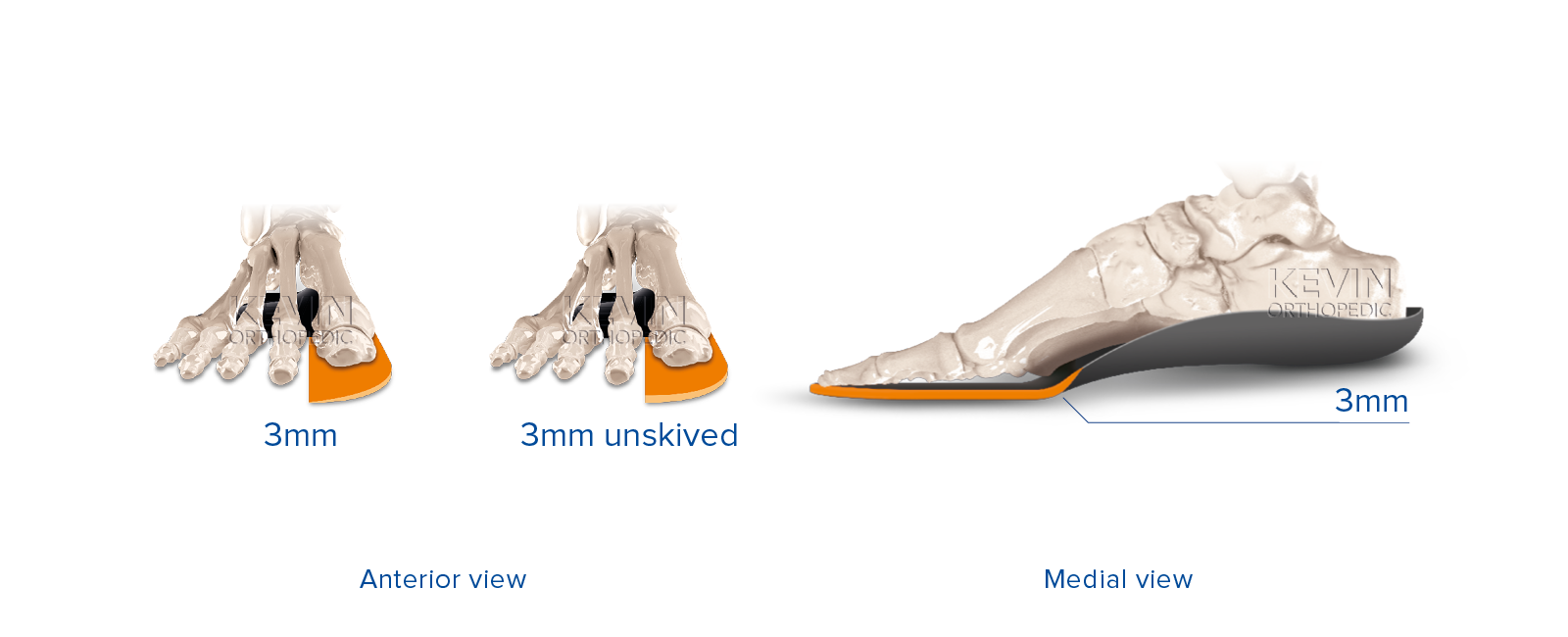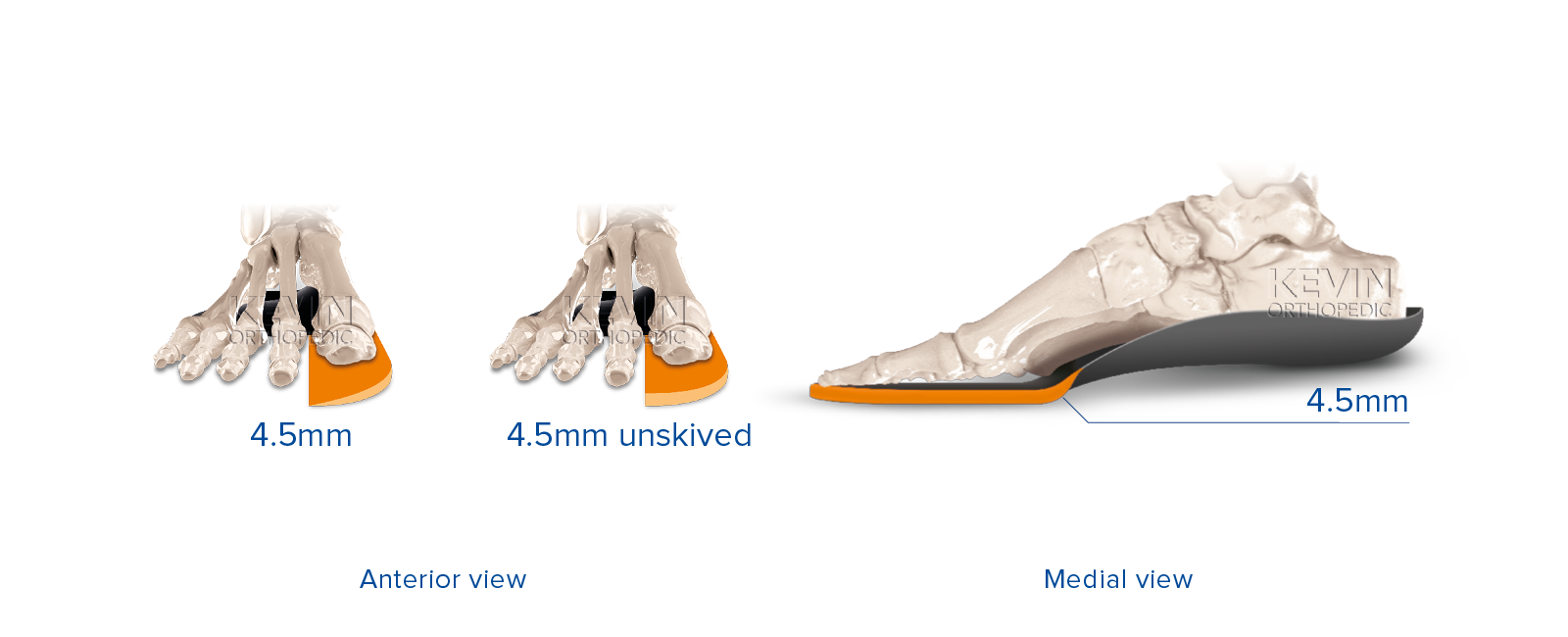 EVA material morton's frame-extension to toes
Function:
Immobilizes the 1st MTP joint
Decreases dorsiflexion force at the 1st MTP joint and interphalangeal joint
Clinical Indication:
Hallux rigidus
2nd met head pathology (unskived modification)
Degenerative joint disease (DJD)
1st metatarsophalangeal joint arthritis or trauma
A Morton's extension is a semi-rigid to very rigid (45-75 Shore A) EVA extension that begins at the superior distal edge of the orthotic frame, terminates just distal to the toes and is placed beneath the entire hallux. Its lateral border does not extend past the 1st interspace, and the lateral edge can be left unskived upon request.
CLINICAL PEARL
The 'unskived' request provides an immediate difference in elevation between the 1st and 2nd metatarsal heads that can also effectively treat 2nd metatarsal head pathology.