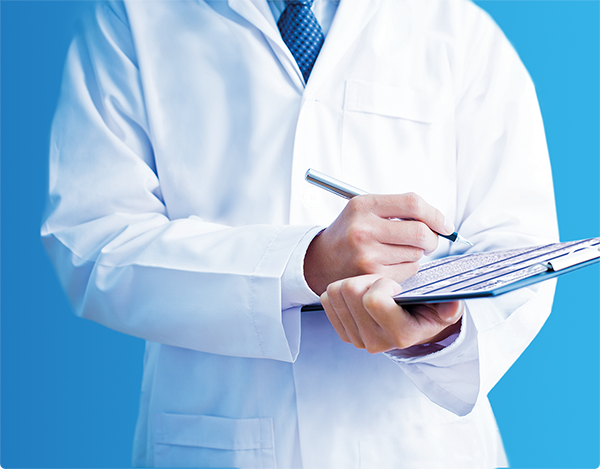 The Clinical Guide topics:

Covering and frame material options improve clinical management of biomechanical compression and shear loads for each unique individual.

Top Cover
+ Covering and Frame Material Options
+ Prolite
+ Spenco
+ Protex
+ Glove Leather
+ Suede
+ Plastazote
+ Glue Only Heel of Cover for Placing Pads in Clinic
Bottom Cover
+ Suede
+ Suede Bottom Wrap
+ Protex
+ Myolite
Frame Options
+ Frame Calibration Guide Per Weight
+ Frame Material Rigidity Guide
+ Polypropylene
+ Subortholene
+ Carbon
+ TPE
+ EVA
Top Cover
Top coverings are the most superior placed material on the orthotic, covers all components of the orthotic and interfaces with the patient's foot.

Length of Top Cover
Length of cover instruction will supersede all other modification instructions including extensions and paddings.
A met length top covering originates at the heel and terminates proximal to metatarsal heads. Metatarsal length covers allow maximum room for metatarsal heads and toes in shoe gear.
A sulcus length top covering originates at the heel and terminates distal to the metatarsal heads, at the foot's sulcus. Sulcus length covers are great for modifications and postings that treat forefoot pathologies while leaving space for the toes.
A toe length top covering originates at the heel and terminates distal to the toes approximately 12mm distal from each phalange. Ideal for shoes with removable insoles and toe comfort. Often coverings to toes will need to be trimmed to fit to shoe gear.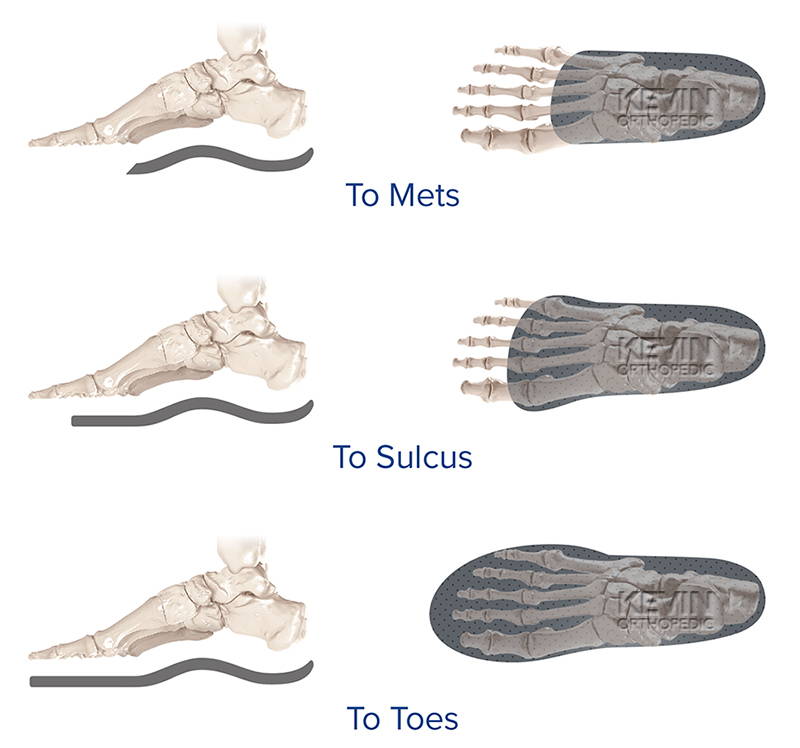 ---
Bottom Cover
Bottom coverings are the most inferior placed material on the orthotic. It provides protection from shearing forces between the shoe and orthotic.
---
Frame
In most orthotics, the frame is the most important component. A frame's function is to support the aligned foot structures that were created during the foot impression. It is the core of the orthotic in which all postings, accommodations, paddings and cushions are added. The congruency of the frame to the foot maximizes effectiveness of orthotic reactionary forces.
Order your Ordering Guide today and receive a complimentary trial custom foot orthosis for your clinic.
Thanks for registering!
This field is required
This field is required
This field is required