Foot Impression Method:
Pedobarography
Point cloud data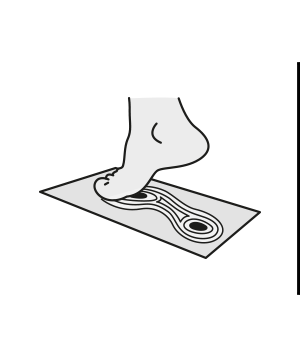 Foot Impression Method:
Pedobarography
Point cloud data
SUBMIT ORDER
Email 1:1 scale pedobarography and completed order form to hello@kevinorthopedic.com
STANDARD LAB PROCESS
Redimold Positive Model
FOOT MODEL DATA
Stored indefinitely
ADVANTAGES
• Incorporates gait analysis
• Quick capture
• Eliminates shipping order to laboratory (digital transfer)
DISADVANTAGES
• Does not yield an accurate and precise foot model
• Orthotic will have high congruency variation
ABOUT
Pedobarographic foot impressions are also offered as a quick capture option to produce orthotic frames. The pressure distribution through dynamic or static pedobarographic methods provides the lab technicians not only a 1:1 scale of the patient's feet size but also an understanding of the variety of biomechanical data, ground forces and other kinetic motion a patient endures. The 1:1 scale reports identify metatarsal head locations, which can be offloaded as necessary, precise placements of other anatomical structures requiring modification and gait characteristics. These pressure readings, observed arch heights and shoe sizes are used to identify redimold positive models that would best suit the patient for fabricating vacuum formed frames.

Foot model data can be indefinitely stored, and reordering additional pairs is made easier. Although the true contour and shape of a patient's plantar arches are not captured, a pedobarograph is still a satisfactory method for taking a patient's foot impression and creating custom foot orthotics.
Kevin Orthopedic accepts 1:1 scale pedobarographic reports from any modern pressure mat from company, such as Tekscan and Novel. Traditional pressure mats can also be submitted to the lab, such as Harris Mat, PressureStat or Podotrack.
---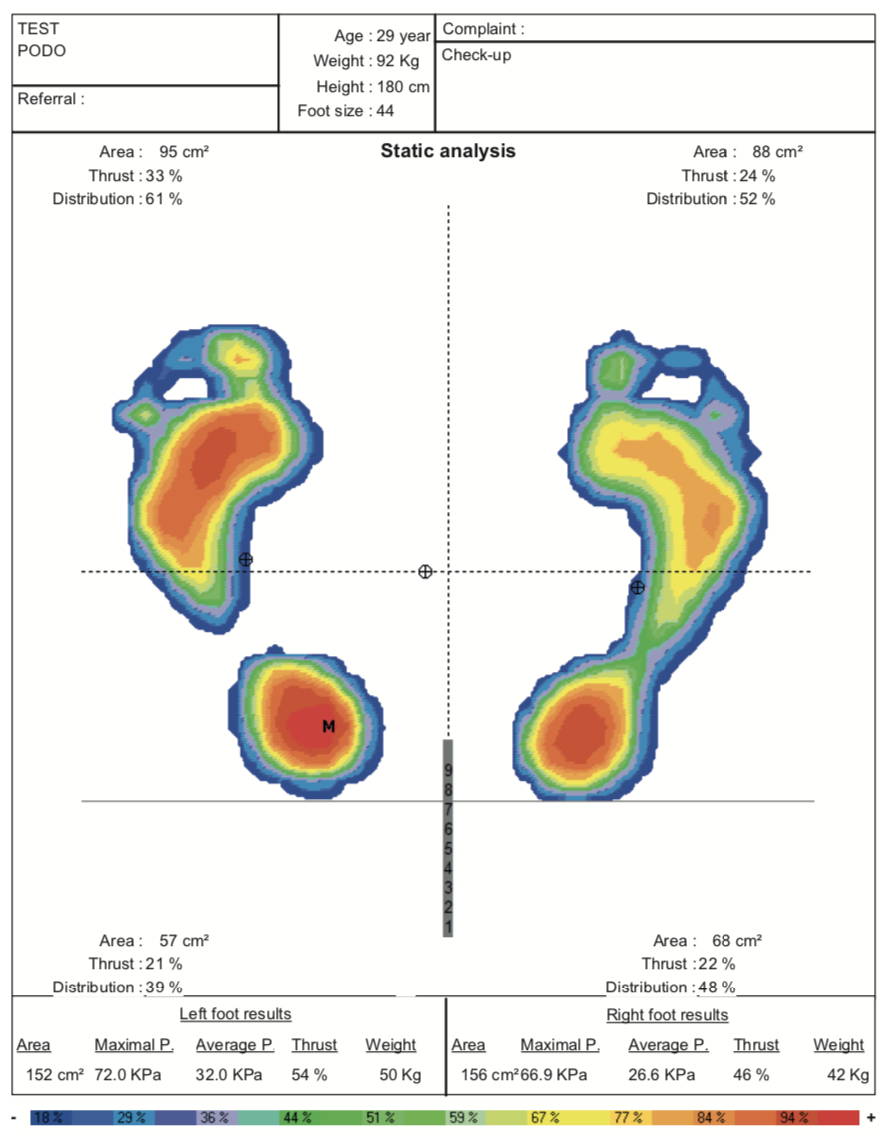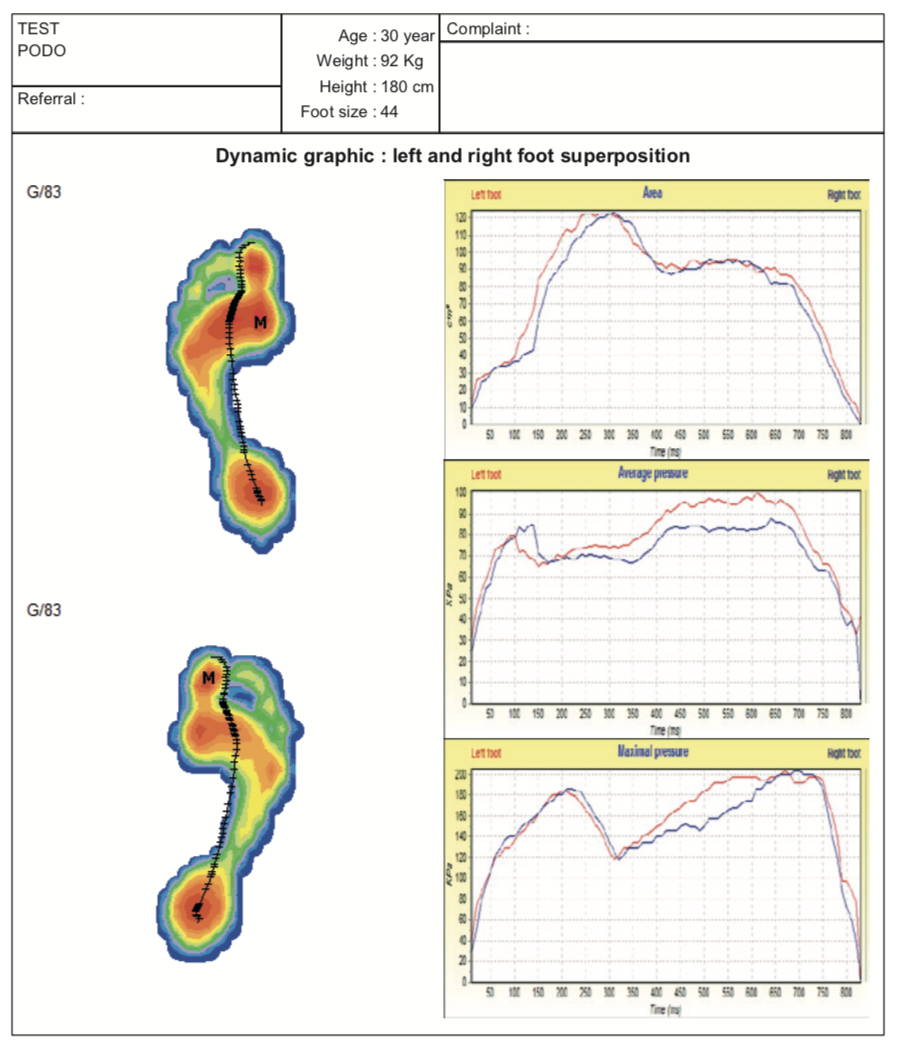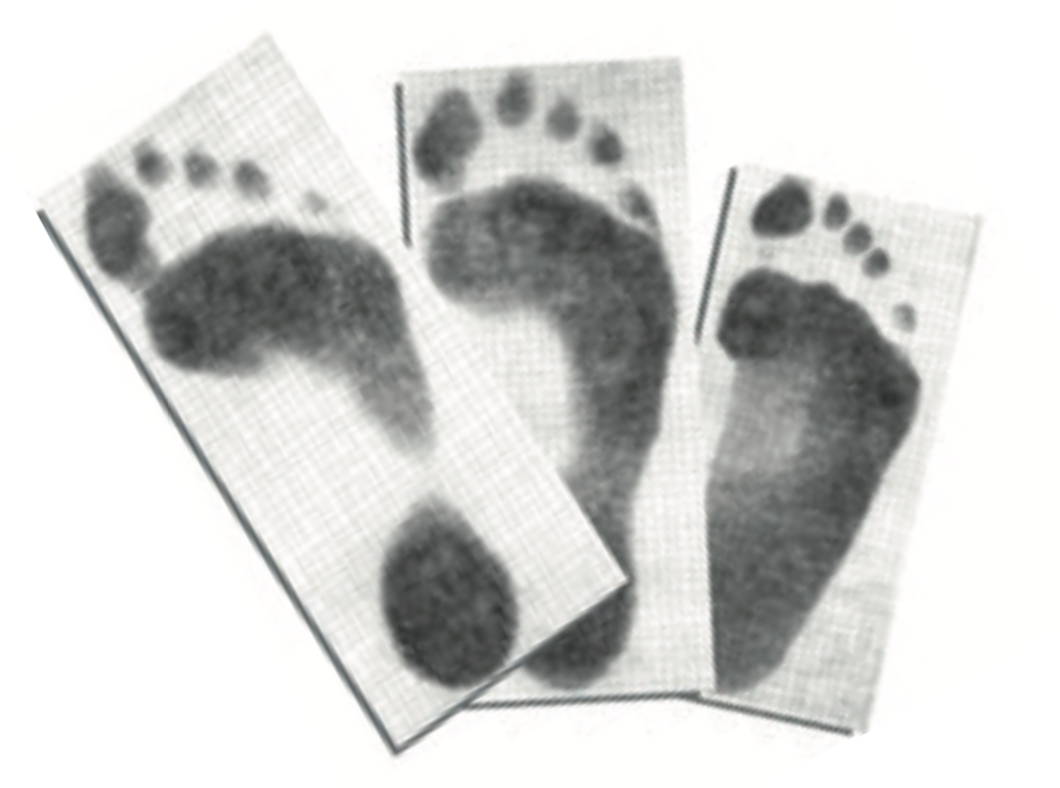 Order your Ordering Guide today and receive a complimentary trial custom foot orthosis for your clinic.
Thanks for registering!
This field is required
This field is required
This field is required